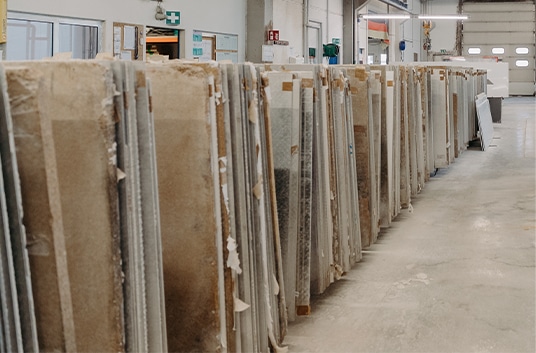 We use natural stone, a highly prized resource, and turn it into delightfully delicate and elegantly light-weight interior design elements, also available in combination with solid stone touches, to upscale your buildings or mobile objects with uniquely stylish and extraordinary interior details.
We use only state-of-the-art CNC manufacturing equip-ment to achieve maximum precision and efficiency in production. What makes our products so unique is their final touch of traditional and meticulous crafts-manship. From our Sulzbach-Rosenberg headquarters in Northern Bavaria, we supply comprehensive 24/7 service and support to our discriminating internatio-nal clientele.
From design to production all the way to pre- assembly. Seeking to express your individuality and sense of elegance with high-quality materials? Then grama blend is your number one choice. Ever since 1990.
If you are only satisfied with the best, there is no alternative to artisan perfection and precision. We at grama blend strive for perfection and precision the minute we select our raw materials. We use only natural stone from internationally renowned quarries and provenances for our lightweight construction elements and solid stone products.
Every single one of our products is pre-shaped on state-of-the-art CNC equipment and individually finished by the capable hands of our highly qualified and experien-ced professionals.
We believe in maintaining close personal contact with our clients during the entire completion phase of a project. The grama blend brand epitomizes absolute perfection crystallized in stone. Because our clients deserve nothing less. Every single time.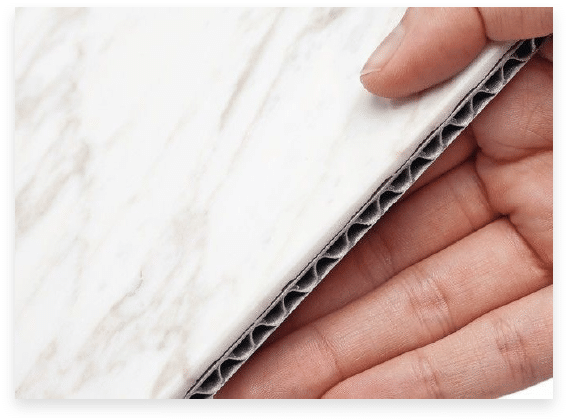 Cutting solid stone into delicate large-scale panels on state-of-the-art equipment using the utmost craft and diligence is a skill we have finely honed over many years. But by no means the only thing we can do for you. Because we care to assist you as a full-service pro-vider. Which means that we will be happy to support you and your team during every phase of your project.
From initial design to engineering to actual produc-tion to manual artisanal finishing all the way to high- precision pre-assembly. Whether you want to upgrade a yacht, an airplane, a recreational vehicle, the interior design of your home or an elevator - grama blend as your experienced partner will be happy to assist you every step of the way. Why not reduce your organi-zational stress and expenses while leaning back and enjoying the beautiful results? During every phase of your project.
grama blend is the highest quality made in Germany. The production and prefabrication of our natural stone solutions takes place at the Sulzbach-Rosenberg location in southern Germany. To implement your wishes, we are always exactly where you need us. Worldwide.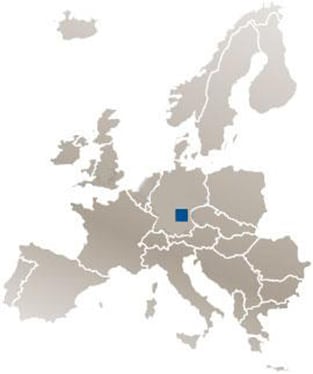 grama blend GmbH
Firmensitz und Produktionsstätte
Industriestraße 44-46
92237 Sulzbach-Rosenberg, Germany
Tel.: +49 (0) 9661 10430
Fax: +49 (0) 9661 104399
info@gramablend.com
www.gramablend.com